The Philippine Star: Batang Pinoy 2013 Softball Winners – Tagum, Davao City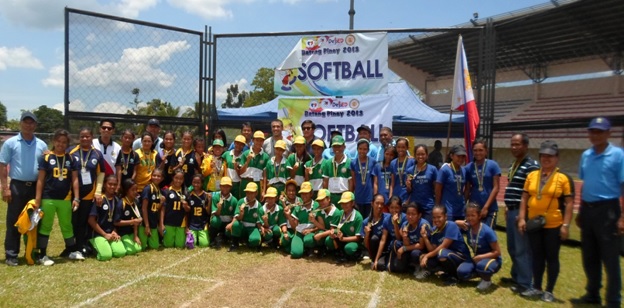 The Philippine Star, Inside Sports | September 10, 2013

Members of Davao City and General Santos softball teams, along with third placer South Cotabato, pose at the close Batang Pinoy regional elims in Tagum, Davao del Sur recently. Davao City and Gen. San finished 1-2 in the event and qualified to the national finals set in November in Maasin, Leyte. Others in photo are Philippine Sports Commissioner Jolly Gomez and ASAPHIL technical officials.